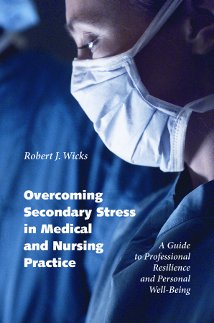 "This book is a much-needed, practical aid which can equip the caregiver with the insights and tools for coping successfully with the caregiver's stresses."
Edmund D. Pellegrino, MD, Professor Emeritus of Medicine and Medical Ethics Georgetown University




Physicians, nurses, and allied health professionals working in today's health care settings must be prepared to offer support in dangerous times despite staffing shortages, financial pressures, and complex legal requirements. This guide provides critical information about the dangers of compassion fatigue/burnout and vicarious post-traumatic stress disorder in health care settings and how to assess the personal impact. It also includes ways to strengthen one's inner life by cultivating spiritual wisdom and how to develop a personal self-care protocol.